How to Sell on Redbubble How to use Redbubble like a Pro
Are you new to Redbubble and want to get a head start? I found the above video which gives you everything you need from opening your account to making your first design.
Need the fastest way to upload a design?
Open redbubble.com
On the top right you should see your profile picture (or lack off). Click on this!
Now you should see a shiny red button saying "Add New Work". Our second click!
On this new page select "Upload new work"
Select your image!
Fill out your title, tags and description
Scroll all the way to the bottom and click "I have the right"
Click "Save work"
Congratulations you've just uploaded your first design.
How much do you make? Redbubble earnings
A big and important question for a lot of people "How much can I earn on Redbubble?"
Unfortunately there isn't a simple answer. As you might have expected it it depends on how many sales you make. Is your design popular? How is the competition out there?
a few other things:
It your design just a trend?
How many people would be interested in this?
How many designs can you create?
How good of a designer are you?
Redbubble is becoming harder and harder to succeed in. If you want to make a living with Redbubble you'll have to work hard.
I'll go into more detail on how to actually make money on RedBubble in the "How to get Sales section"
But now to answer the question "how much do you make?". I can only answer this for myself:
As you can see these aren't crazy numbers and I've achieved this using my own tool. Before that I was stuck at $0 like many.
So currently I'm earning about $20 a month, have put in a few hours of work total and having little to no design skills.
I myself am far from a designer, So I use the skills I have and what I do best; programming. That's why I created a free tool to automate my uploading. Which gives me more time to design and scale my business.
How do you get paid? Time to get your Redbubble earnings
An example of your Payment History and how it would look like once your money has been send:

There are 2 options you can use for your payout
Verified Paypal
Bank account (only US/UK/AUS)
Most likely you will be using Paypal to receive your funds
One important thing to note is that you need to verify your Paypal account before you can request your payout. You can do so by following the steps in the following link
After you have done all this you can link your account on the Redbubble payment details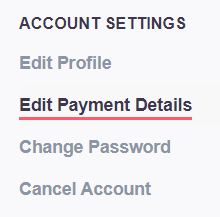 Done! Now you should be ready to receive your RedBubble payment
How long from Redbubble to Paypal payment?
It took me only 1 day to receive my funds from requesting it to it being in my Paypal account

How to get Sales? Getting Sales and making a profit
There are a lot of ways to get Sales, but I will only state the ones that bring me success.
I've created my shop from 0, I don't have a following on another platform, I'm not a designer nor a marketer. So if I could make money you should too.
I hope with these tips you will get from 0 sales to a lot more
Following the trend
A trend is something that is popular right now but is usually only popular for a limit amount of time. This for example can be; Netflix series, sport events, games, memes and many more.
Try to use these trends to your advantage. See something that is getting increasingly more popular? Why not make a design about it? If you happen to be one of the first with a half decent design. You could have a winner on your hands.
I myself have kick started my shop while following a trend. It's a great method to learn how Redbubble works and what people are looking for.
But be warned! Don't use any copyrighted material or make fan art that is too obvious. Try to give a small nod to the trend and tag appropriately.
If you are still having trouble finding Trends, try out our free Redbubble trends tool
Evergreen designs
What is evergreen? It means a design that will keep on selling anytime of the year. Something that doesn't grow old. For me these aren't the big sellers, but they are the most consistent. Having enough of these can provide you a nice income.
To find an evergreen idea. You need to think of something that people are passionate about and will stay passionate about for a long time. It could be sports or anything Christmas related. You will have to think about this one for a while and don't be surprised there is a lot of competition!
Having a number 1 spot in an evergreen subject can mean a lot of money.
Imagine having the number 1 shirt for "Christmas"
More designs more money
This might be a controversial one. In my experience it's all about the numbers. You might be lucky and make a number 1 design but the chances of that are slim. Very slim.
The tactic that I have seen work time and time again is quantity. Spread your net wide and far. Making money with your shop is all about finding the design spots that aren't filled to the brim yet. It's hard. There are a lot of designs out there and I mean a lot. To find a spot that still has some growing space left is going to take a lot of designs.
That's why I recommend you to not put all your efforts in 1 design. It's better to have 5 mediocre designs in different niches than have 1 good design that no one will ever see.
The ones that sell are always the ones you don't expect.
If you can find your very own niche. You are bound to make some sales.
How many tags should I use? Everything you need to know about Redbubble Tags
I recommend you use 15 tags. You have a maximum of 50 tags you can use.
Why 15?
You are unlikely to get any relevant tags if you go above 15. Remember you have to be as specific as possible. Adding tags for the sake of it won't help your sales. Nobody will find your design if you use the keyword "funny" for example. Unfortunately there are already thousands of designs that use that tag, so yours will be somewhere down the bottom
Better to be specific and stay within your niche.
Thank you for reading and I hope this has been helpful in a way.
Check out our free automation tool:
Curious what we are cooking up next? Get information about our latest POD Automation solutions