How our Application can Help you and increase Your PROFITs Automate your RedBubble uploading
Comprehensive Features When you need stuff done Fast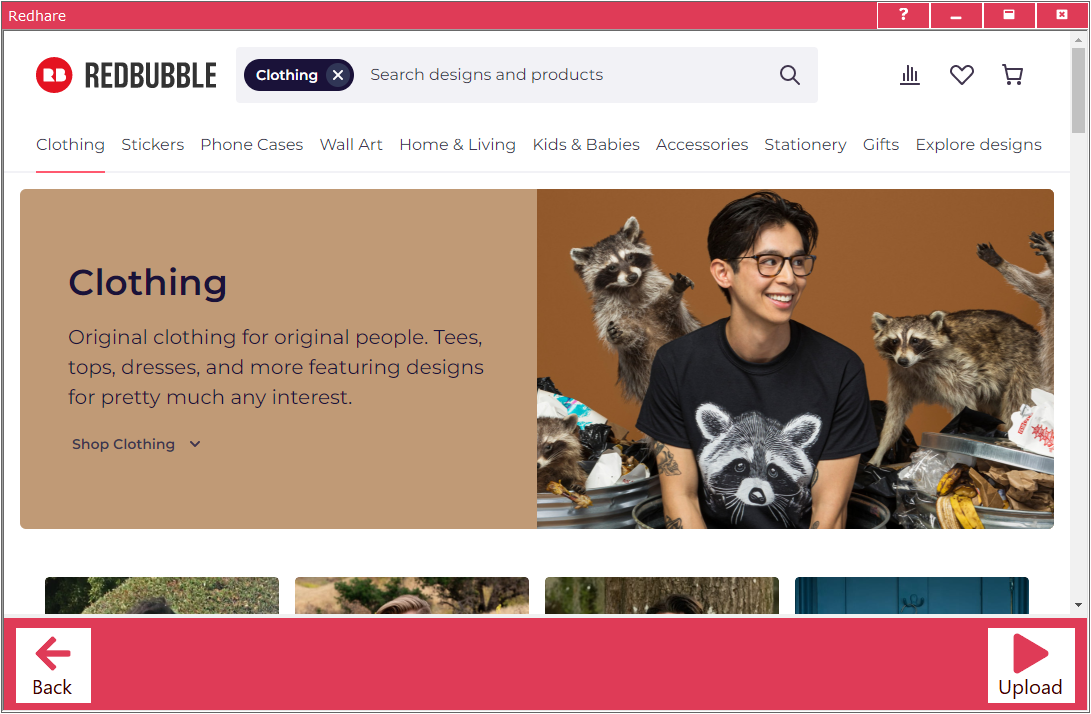 Setup in Minutes A simple way to get started with POD Automation
Redhare's only purpose is to make your life easier, it provides an easy way to automatically upload designs to Redbubble. Nothing complicated, just input your data and presto!
Create your Excel Easy as C S V
Prepare your Redbubble images and excel and you'll be automating your uploads in no time. We've made it simple, select your file and our software does the rest.
Start Uploading It's that simple
It's uploading time! When we say automated we mean it. Press the GO button and we'll do the rest. Not sure how it works? No problem we show everything. There is nothing on the background, in the beginning you can follow the whole upload from start to finish without touching the keyboard!
Start automating Today Download the latest version
"Have not been using something like this before and I'm sold. It speeds up my workflow 10 fold"
"There are a lot of tools like this out there but this one makes everything seem easy! It's simple and gets the job done."
"Awesome software! Thanks for creating this! Makes my life so much easier"
Curious what we are cooking up next? Get information about our latest POD Automation solutions